Chance – Courtesy Listing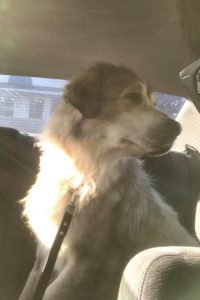 Chance is a 3 year old, 110lb Great Pyrenees. He is very goofy and affectionate. He has lots of energy in short burst but also enjoys sleeping lots as well. He enjoys handshakes and getting belly scratches. He did recently have an accident where he was struck by a car and had his leg broken. He has been taken to the vet and has had surgery installing a metal plate in his leg. He is neutered and all up to date on his shots as well.
He has a tendency to be a anxious when people come onto the property which is the reason he isn't a great fit for our farm because of our high traffic household. He has had an incident with someone that came on the property where he bit them and broke the skin.
The ideal house for Chance would be somewhere with less folks coming and going that would be unfamiliar to him and would have a nice fenced in yard or a larger property. He is a very loving dog and would be an amazing addition to the right family.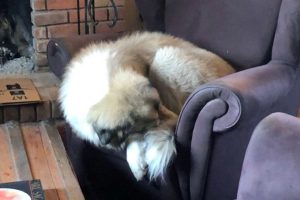 This is a courtesy listing.
If you are interested in Chance, or for more information, please contact Iain Earle Lascelles at:
iainearlelascelles@gmail.com, or text 613-324-6450.