Lucky – Courtesy Listing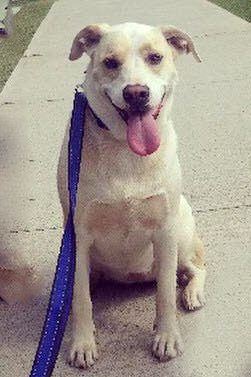 This blonde beauty is Lucky. She was adopted over 6 years ago by a lovely man and his lovely family, but their home is no longer the best home for her – we're looking for your help to find the right family and home where Lucky can thrive.
~ 6 1/2 years
65-70lbs
Lab mix
Currently lives in Oakville
In need of a dog-savvy, adult-only home with no other animals
Fixed, UTD on shots
This beautiful girl is normally a gentle, quiet, loving dog. She is well trained, great on walks, knows her commands, enjoys time alone in her crate for 3 or 4 hours at a time, and loves to cuddle her people. She will do very well in a home with adults and no other animals or children.
Lucky is possessive of her home and belongings and has become aggressive towards other dogs as she's grown, mostly relating to food/treats, bones, sticks and fences. She is very territorial with dogs on the opposite side of neighbouring fences and to strange people at the door, but this stops as soon as the door is open.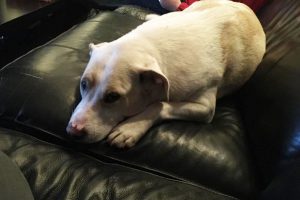 Lucky can be timid at first, so it's best to ignore her and let her come to you for introductions. Once introduced, she's very friendly and loving. She has never snapped at an adult or a child but we do require an adult-only, dog-savvy home for this girl as a safety measure due to her possessive nature and aggression with other animals. She needs to be kept away from fences that have dogs on the other side as she fixates on their presence; She hunts small animals very successfully.
Rehoming Lucky is very difficult for her currently family who love her dearly, but this is required for the well being of other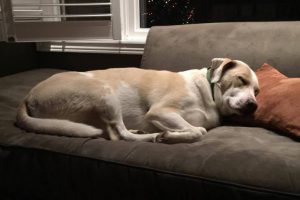 dogs in their home, and to allow Lucky to have the stress free environment and happy life she deserves.
Lucky is currently on Metacam and glucosamine for some joint pain but otherwise healthy.
In person meetings are welcome.
If you are interested in providing Lucky with her forever home, please contact Marc Brennan  at 416-936-4823.