Ricky – Courtesy Listing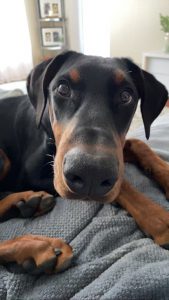 Ricky is 6.5 months and a purebred Doberman. His mom is 85 pounds and his dad is just over 100 pounds, so he will be a big boy.
He would be best suited to a home with no cats, and no small dogs. He would do well in a home with another dog that his also a large breed.
He is good with kids 10+ who are dog savvy; and has a wonderful overall temperament. He will need continued training and stimulation in order to properly grow and strive.
He is up to date on his vaccines and we are currently in the process of scheduling the neuter.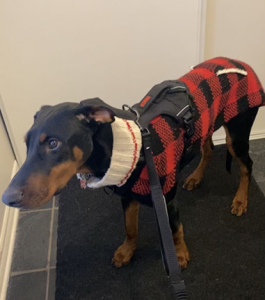 This is a courtesy listing.
If you would like to provide Kai with her forever home, please contact Marie at Paws For Cause at pawswacause@gmail.com
or
fill out an adoption form on their website by selecting the APPLY button at the bottom right of the For Adoption page at https://www.pawswacause.com/adopt