Rupert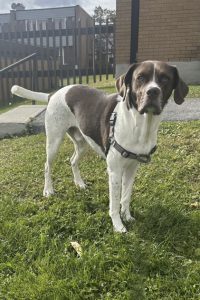 Meet Rupert! A 4yr old, neutered male German Short Haired Pointer/Pitbull Mix looking for a forever home.
Rupert's new home would ideally have space for him to run off leash, to help him burn off his energy, so a fenced in yard would be ideal! He loves long walks in the forest as well.
Someone who works from home, or has someone home most the time will be the best scenario for Rupert to succeed. He suffers from separation anxiety, and when anxious or lacking attention, Rupert expresses himself by counter surfing, and possibly will mess because he's mad, so you would have to be mindful of this and work with him to feel secure in his new place.
He is not destructive when left alone, but if he is crated, his anxiety increases and he howls and scratches, so crates are not ideal for him.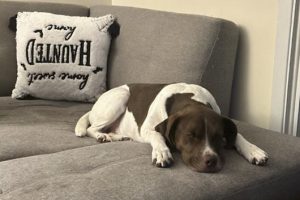 Although he comes from a home where he is familiar with kids, he will need a lot attention, so a young family starting to have kids wouldn't be ideal, but a family with time to enjoy Rupert's company, possibly with children over 12 who are dog savvy would be a good match.
He's friendly with other dogs and has done well with cats.
This is a courtesy listing.
For more information, please contact Manon at 613-899-5711.