Siena – Courtesy Listing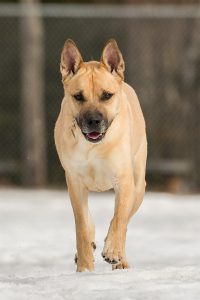 Siena is a 6 year old boxer-husky, who loves cuddles (often believing she is the size of a lap dog) and getting her ears rubbed. She is spayed and up-to-date on all shots.
She is extremely loyal to and affectionate with her family. She can be very excitable when she's anticipating going for a walk or when visitors come to the house, but otherwise is very calm when at home with family.
Siena has had a harder time being home alone. She cannot handle confinement (e.g. crate) and has dug through walls/doors due to separation anxiety. She would benefit from a home in which people are around most of the day. She would also be well suited for a home with a large backyard or property as she loves the outdoors.
Siena has been diagnosed with fear-based aggression and will react to strangers (baring teeth, barking, or lunging) – it takes a while to build trust. With time and patience, however, we know she will be able to build close companionship with another loving family.
She can be unpredictable with other dogs- will play with some but has been reactive to others (lunges and snapping). She has a high prey drive and will chase after squirrels, rabbits, cats.
Siena knows basic commands like sit, stay, up, down, give a paw. She has been quick to pick up other new commands if motivated by the right kinds of treats 🙂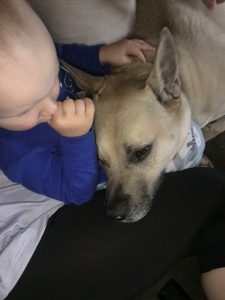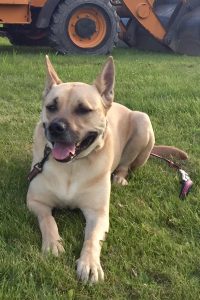 This is a courtesy listing.
If you are interested in Siena, or for more information, please contact Sarah-Beth Harvey at sarahbeth.e.harvey@gmail.com.