Syla – Courtesy Listing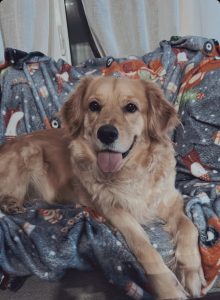 Meet Syla
Golden Retriever
4 years old
Female
Microchipped and vaccinated
Not spayed
Follows basic commands
Crate trained as a puppy but now free roams
We brought miss Syla home in September 2019 as a gift to our first daughter who was 3 at the time. Their bond became so strong immediately. Syla has always shown her affection through cuddles, smiling and playing. Syla loves her toys, fetching a ball, having her treats and going for family walks
Unfortunately, Syla was not socialized with many other dogs through the pandemic. She is familiar with a small, older, family dog. Due to this, Syla is not great at sharing her toys and food with other dogs. Syla shows territorial behaviour by growling and nipping if a dog comes near her toys and food. Syla will allow adults  and older children to go near her when she's eating and playing.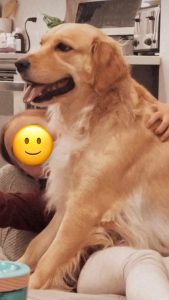 Most recently she has shown anxieties towards our youngest daughter who is 7 months.  Syla bit our baby who crawled towards her when she was playing with her toy. We have also noticed Syla start to shake when she is around the baby and we believe it's because she has never experienced a child smaller then 3 years old in her life time.
Besides the above behaviours, Syla has been an amazing family dog. She is so happy, loving and just wants attention all day and night. If you need a hug, she will be the first person to give it to you. She loves her walks so much that she does get excited and pull at the beginning but does eventually calm down. Syla has not been off leash trained but on the odd time she's not on a leash, she does not go far from us. She also loves to swim and catching bubbles with her family.
Syla needs an owner who has time to take her for walks, plays with her and loves her unconditionally. She would thrive at a forever home with some land. Her new owner must have patience with her and work with her through her territorial behaviours with her food and toys. Syla has never been around cats, so we are unsure how she'd react to them. Syla would probably do best in a home with no kids or atleast older children. Syla deserves the best family who will treat her like their own child.
This is a courtesy listing.
If you would like to provide Syla with her forever home, please contact Brianna Drys at briannadrys@gmail.com.