Yeti – Courtesy Listing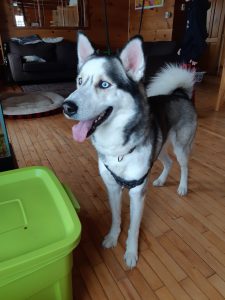 Yeti is a beautiful 3 year-old male Husky with black and white colouring, curly tail, and blue eyes. He is not up to date with shots or fixed. He is a good listener when on leash (though does pulls hard when he smells something interesting) and is relaxed in the house. He is not a barker and is trained to use a bell to ask to be let out. He loves rubs and has a lovely personality. He'll even perform basic commands in exchange for treats.
However, Yeti would be better suited in a home with no kids, cats or farm animals. Like most Husky's, Yeti has a strong prey drive and is an escape artist. He needs a secure fenced-in yard.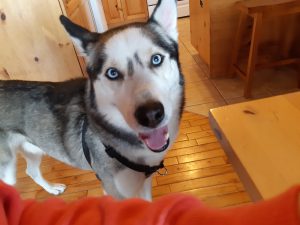 This is a courtesy listing.
Please contact Colleen at 613-360-3213 or colleenjlandry@gmail.com if interested.