Moka – Courtesy Listing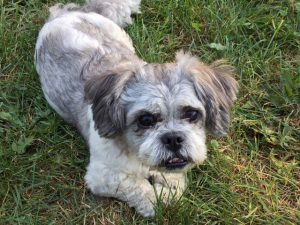 Breed: Shih Tzu
Date of Birth: 20 August 2014
Sex: Male, Neutered
Colour: White and Grey
Weight: 15 lbs
Vaccinated: Yes, up to date
 Needs a house with no children, no dogs, no cats
 He needs experienced owners and a fenced yard.
 House trained, he is trained to go outside.
About Moka:
URGENT: We have to find a Forever Home for Moka as he is in a home where, sadly, another dog refuses to accept him and is very aggressive towards him.
He was abandoned by his first owner last September (2018). The dog had been forced on him by his ex-wife through his children. So, he was a revenge gift! The dog received attention only two weekends a month, when the young daughters were visiting. The father doesn't like small dogs and it showed! No love, no attention, no walks, no play, no socialization, just bare minimum for Moka.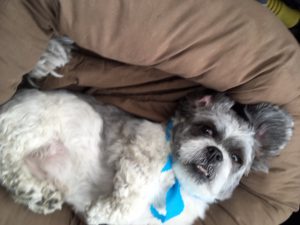 Moka came from a bad breeder and as a result had growing pains from a very young age and will have to live with osteoarthritis his whole life. He takes a high quality supplement and CBD Oil (for pets) to help with pain and mobility. He has difficulty managing steps and stairs due to his long body and very short legs. If there are steps inside the house or outside he will more likely need a ramp.
Since not socialized, you will have to let him approach you first. But once he gets to know you you will get to see his cute and funny side. He loves his squeaky toys, mainly if he plays with you to tug of war. He is very good left alone in the house. Once attached to his owner he will follow him and be at his feet most of the time. He loves eating and loves his treats. At this time he is on a diet to lose weight as he needs to lose about 2 pounds in order to help with his bones. If you adopt him, you will see this little happy boy running around the house once in a while just for fun. He loves being petted next to you on the sofa or in your arms. When relaxed in your arms you will see his tongue sticking out a little. He is so adorable.
He needs grooming about every 2 months (fur and nails) and a few times a year needs his anal glands emptied.
He is so short on his legs that he cannot walk much in grass that is more than 3 inches high. And, in the snow no more than 1 to 2 inches high. The new owner may want to consider training him to go in a large litter box or on pads in the house, especially in winter.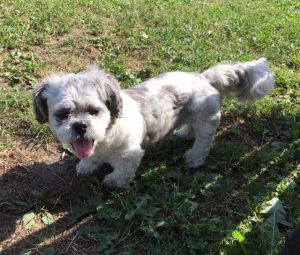 Here are links to see videos of our sweet Moka:
Tiny Moka: https://youtu.be/f-TPKL3xvHk
Moka on the ramp: https://youtu.be/G9yVcG_C2QU
Moka in the yard: https://youtu.be/SgJFY7acql4
First day with Moka: https://youtu.be/rVLmUG8si0c
Moka fall 2018: https://youtu.be/k66WXy2ReKo
Mouthy Moka: https://youtu.be/56DVfiPY8iY
Moka 2019: https://youtu.be/NAmau1ZHKfo
Adoption Fee of $250
(Half of the adoption fee will go to Keshet Rescue as a thank you for the courtesy posting and the other half will be to give the new owner his medications, food, dog bed, clothes and toys.)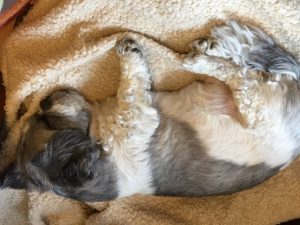 THIS IS A COURTESY LISTING.
IF INTERESTED PLEASE CONTACT:
Lucie at 613-538-9466 or via email at indalkey@hotmail.ca