Pluto – Courtesy Listing
Howdy! I'm Pluto – a big energetic boy looking for an active family home that can provide me with full time companionship and STRUCTURE!
Yep, I said it! Dogs like myself thrive off it! My paw-fect family will have experience with dogs in the past so they can take on a high energy pooch like myself. Little creatures may be fun for you, but they are TOO much fun for me. For their sake, I should NOT go to a home with cats or other small animals, in fact it is highly recommended that I be the only animal in our castle. My ideal home will provide me with daily exercise, structure, and mental stimulation. From walking and running to swimming and climbing – I want to do it!!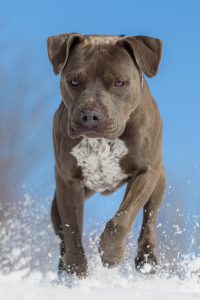 My mom keeps telling me that I am a serious cuddle buddy who is not afraid of PDA (Public Display of Affection). All I know is I LOVE to be glued to my humans and I don't do well when left alone. I figured out at a very young age that I can escape any crate with the right amount of force so I will relentlessly keep trying to do so even if I hurt myself badly in the process.
It's not all bad though. I'm super sweet, great off leash, I've been on many very long distance road trips and although a bit needy for extra affection I'm a great companion and truly love to be with you. As previously mentioned, I'm a huge snuggle bug and am always adjacent to you. I love to swim and if you want to have a snowball fight, I'm your man!
This is a courtesy listing.
If you are interested in providing Pluto with a forever home, please contact the owner @ alexandraplyshevski@gmail.com