Keshet Kennels/Rescue Unveils New Website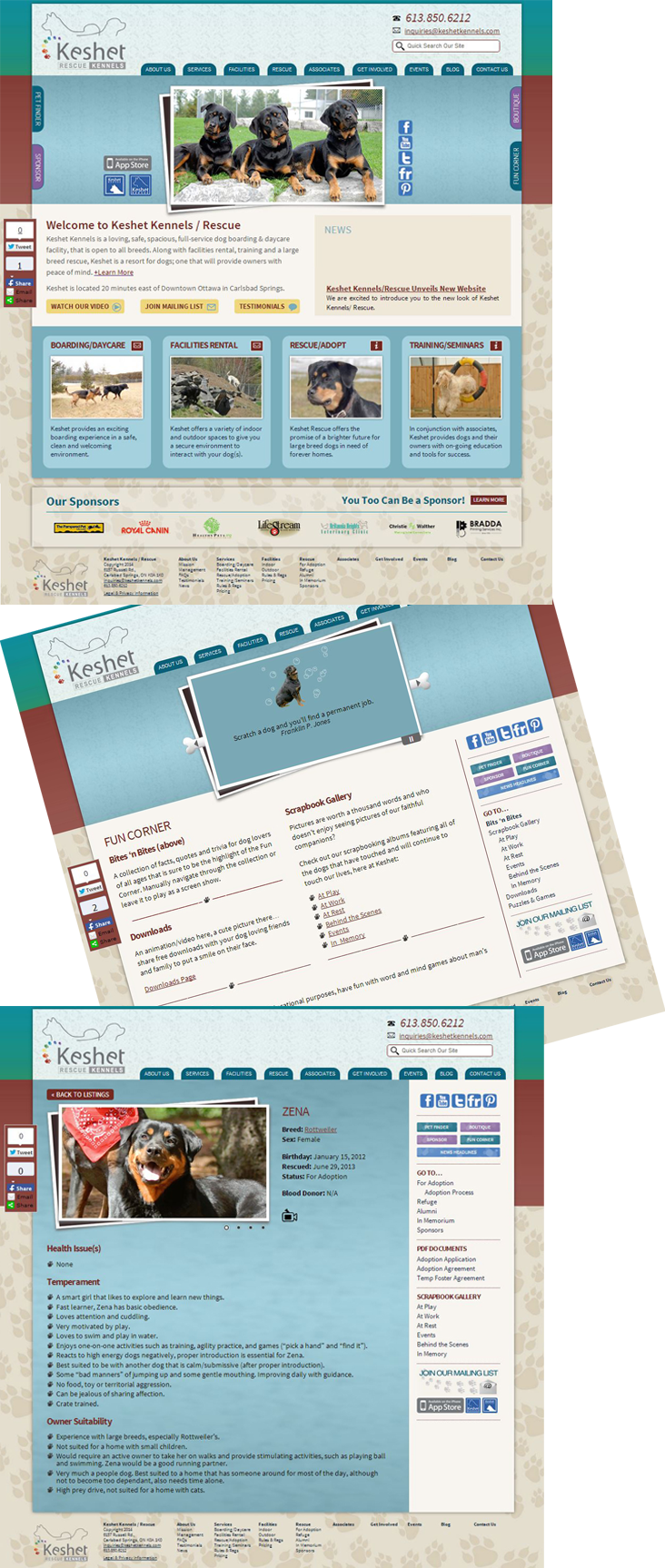 We are very excited to introduce you to the new Keshet Kennels/Rescue website.
The newly updated website was designed to be functional and fun. The various pages and applications are intended for people of all ages. Whether your interest lies in our services, education, awareness, recreational reading, or fun for the family, we have it all!
Some of the newly updated features include:
Easy access to PDF documents that can be filled out online.
Informational pages on all of Keshet's facilities and services.
Online sponsorship forms.
A large collection of beautiful pictures of our dogs and facilities.
Share buttons that make it easy to share pages with others.
Fun Corner that uses pictures and puzzles as educational tools for people to learn more about dogs.
News articles announcing new arrivals, adoptions, upcoming events and more.
Our new website came together because of a team of talented and dedicated people. Despite our investment of time and attention to detail, it may not be perfect right out of the gate. If you should notice any problems such as missing information, broken links or any other issues, please let us know and we would be happy to investigate further.
Keshet Kennels/Rescue is committed to offer our fans and followers an inside look at our lives through blogs and digital newsletters. Our newly developed, semi-annual newsletter will cover many topics about life at Keshet. The newsletter is designed to be interactive and will highlight our accomplishments, meaningful occasions and upcoming events. Our new blog for dog enthusiasts provides an array of information on topics, such as: day-to-day life at Keshet, canine welfare, tips, current events and so much more. Support our efforts to raise awareness on all things canine by joining our mailing list and by subscribing to our weekly blog articles. There's always something going on at Keshet Kennels/Rescue!