Welcome Waggin': Pudding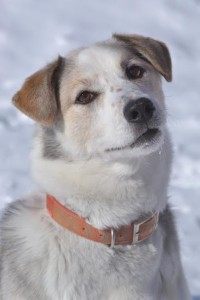 On the evening of Thursday, February 19, Keshet Kennels/Rescue welcomed the newest addition to our rescue. Pudding, a 6 year old Husky/Aussie mix, came to us all the way from Iqaluit, Nunavut. Pudding's previous owners had heard about Keshet from a collegue up north and hoped that we would be able to help. They were preparing for a move from Iqaluit to Quebec City and knew that the urban environment would not satisfy Pudding's need for open space. Parting with their furry companion of 6 years was no easy task for his previous owners. Nevertheless, their concerns for Pudding's change of environment were considerably outweighed by their commitment to do right by this wonderful boy. They knew he would be in good hands with everyone at Keshet.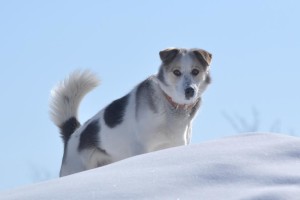 Our experience with Pudding so far has been nothing short of ideal. He seems to be settling in and enjoying the many opportunities to run and play. Pudding wasted no time in getting to know the facilities and staff. He's even made some four-legged friends!
We are excited to learn more about Pudding over the next few weeks. As we get to know him better, we will be sure to share the information by posting on his profile page. In the meantime, check out all of our dogs that are Available for Adoption.